Tiny Tot Gymnastics Class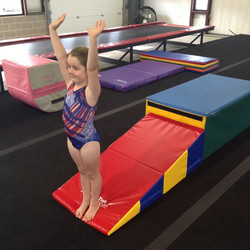 Empire currently offers a 45 minute class that provides children ages 3-5 an opportunity to safely explore a fun filled environment, meanwhile introducing them to physical activity. Children are able to learn gross and fine motor skills while being introduced to basic gymnastics skills. It also provides an opportunity to incorporate important social skills such as listening, taking turns and following directions. This class is offered:
The cost is $65/month. Contact us today for more information!
Please contact us via email to ensure their is room in this class prior to registering. Once you have done so, the following link can be used to enroll your athlete: iclasspro